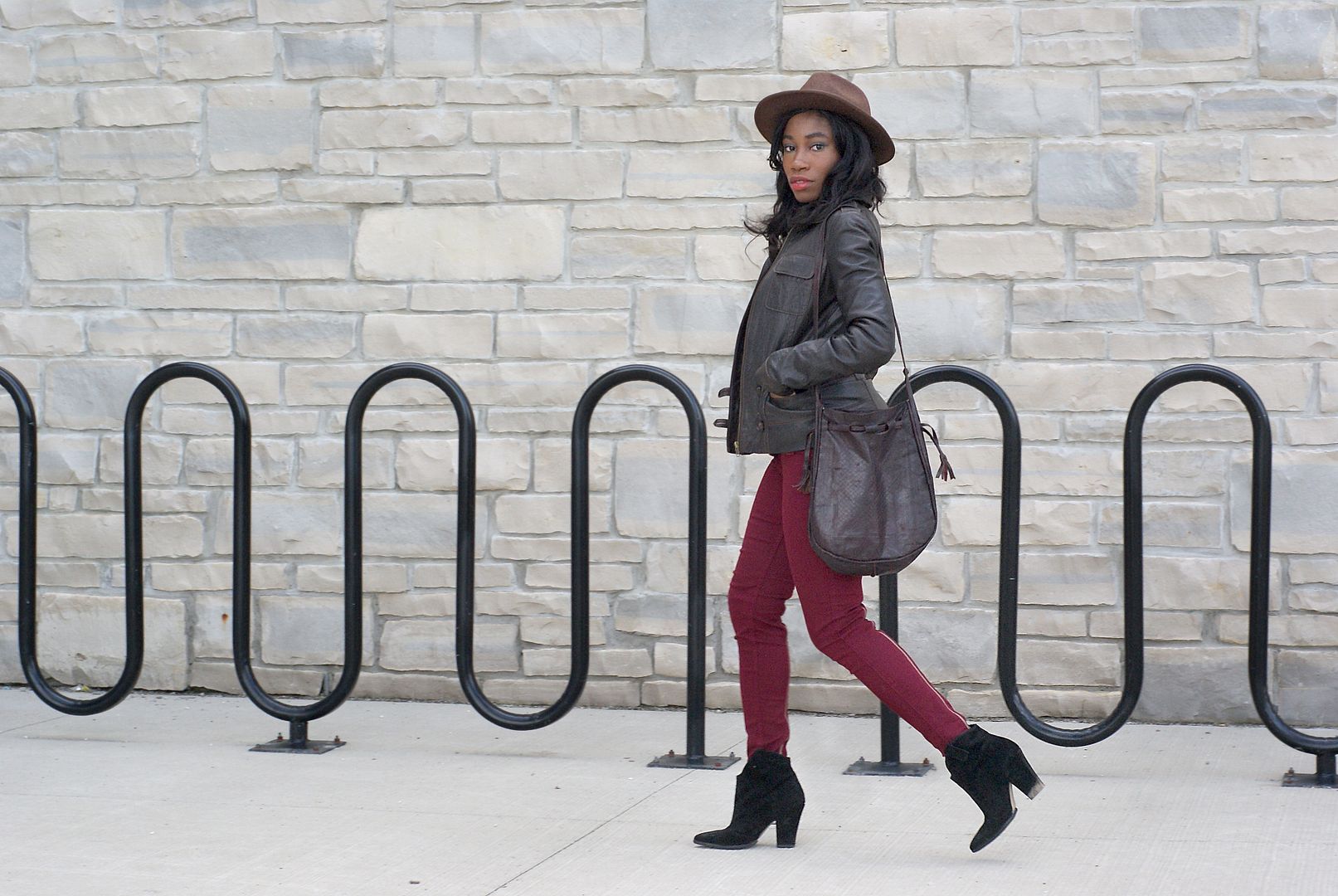 Autumn  fashion calls for awesome layers, rich colors, and fashionable accessories. In this look  I decided to play with the monochromatic trend once again but this time with the color burgundy.
Still trying to figure out the monochromatic look?
TIP:  To pull of the monochromatic look successfully, try playing with different textures to create dimension and interest all while using a similar color palette .  I played with colored denim and a textured top in this scenario. To make the outfit even more interesting,  I decided to layer a patterned checkered blouse underneath the sweater that went perfectly with the rest of the outfit.